Seye Joseph
In the effort to assist people displaced by insurgency in the Northern Eastern state of Nigeria, World Bank has donated 500 million dollars for its North-East Food and Livelihood Support Project.
Tayo Adewumi, the National Project Coordinator, Fadama III Additional Financing (AF) said this in Abuja that the project would assist the displaced persons from the North-Eastern part of the country that were affected by the insurgency to return to normal life.
"The project by the World Bank is aimed at supporting the intention of the Federal Government to deal with the situation in the North-East, through food security and livelihood.
"The project will help those who lost their livelihood from the Boko Haram insurgency and continued clashes between the Fulani herdsmen and farmers.
"The Federal Government in 2015 launched a project to support their livelihood and bring back the displaced people to reunite with their family members".
According to him, the outcome of that launch is how to restore their livelihood through agriculture.
"So, the project is an emergency one and we need to start it early to support the Federal Government's agenda on bringing peace to the affected states, '' he said.
He said that the states that would benefit from the project are Borno, Yobe, Adamawa, Taraba, Bauchi and Gombe.
Adewumi said the project was simply to give give hope to the hopeless.
"We want to compliment government's efforts by encouraging most of them into farming by providing fund and inputs such as fertilizer and improved seeds to boost their production.
"President Muhamadu Buhari had mandated the Minister of Agriculture, Chief Audu Ogbeh, some few weeks ago, to make sure that all IDPs return back to farming. This is a matching order on our honourable minister.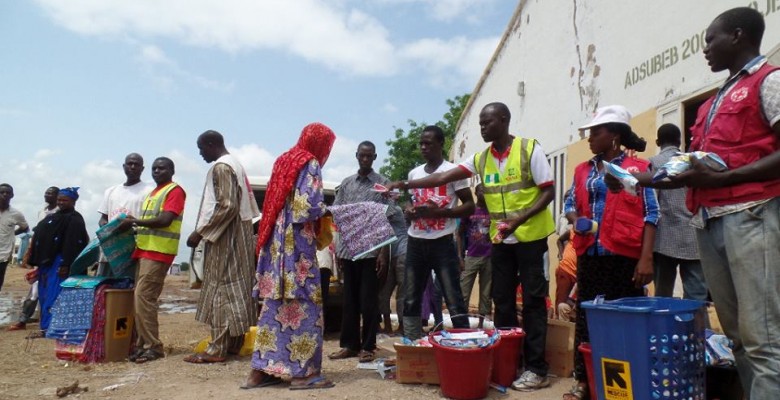 "We at Fadama III AF, a unit under the Ministry of Agriculture, has taken it upon ourselves that all our fadama farmers are fully involved in this business by encouraging them to join farming as their own venture," he added.
Adewumi said that the World Bank and the Federal Government have agreed that the project was an emergency case and should be treated as one.
He said that the project started on March 1 in all the six states and all expenses incurred would be refunded.
"Another area of our focus is to encourage more women and youths to take this project seriously.
We need to re-orientate the youths, even the young ladies, because they have passed through trauma.
"We need to create awareness, sensitisation, remobilise and refocus their attention into farming. We are going to support them in terms of production activities, processing, create markets to sell their produce.
"We need to also encourage women on what they can do within their domain to give them a sense of livelihood and have bumper harvests, ''Adewumi said.
He said that Fadama III AF, was chosen for this project because it has proven to be efficient in delivering in a short time.
He, however, called for more support from the affected state
governments for early execution of the project.